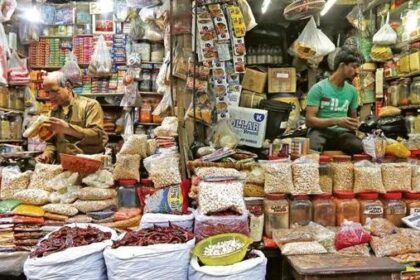 We are all familiar with the local kirana shop..We all had one in every street of india that we grew up in whether we grew up in a metro like Mumbai or state capital like Trivandrum or a village on the outskirts of Anand..I still remember the local neem sweets that I used to devour from these kiranas. They were the shop your mother send you to get the last minute stuff that was required or when some guests came home unexpectedly. Over time they added all the newer requirements also to their shops like chotta mobile and dth charging coupons or the shampoo sachet or the small packet of lays..
Lets understand why kiranas are so critical before we move forward
· India is home to some 12 million kirana and neighbourhood stores..That makes it at almost one store for every 100 indians
· This number makes kirana's account for 88% of India's Retail universe
· These kiranas provide direct and indirect livelihood for around 20 crore people across India
· The kiranas account for 90% of sales of India's largest FMCG player HUL
· The kiranans serve 95% of consumers of FMCG products in the country
· An average kirana shop makes about 9.5% net margin
· The kirana shops are serviced by distributors of different companies
· The distributors offer credit to the kirana stores which enables them to rotate capital
· The distributors also take back unsold material on a case to case basis
· The kiranas know most of the people in the locality and stock the inventory based of his experience of the buying patterns of his locality
Why would these retail giants eye the kirana shops
1..Last mile delivery and the cost associated with it
Last mile connectivity is a major service and cost over head for all retailers. The average cost of e commerce companies for delivering a product to a customer place is about 6 to 12 per cent of the price of the product. So the average cost of shipping a packet worth Rs 500 for an e retailer is more than Rs 100.
So if the e commerce retailer could tie up with the kirana shop to do the delivery for him ..The e retailer would then deliver all the products in the concerned neighbourhood to the kirana shop who would then deliver the same to the customers. The ecommerce retailer would then easily save more than Rs 50 on each package of Rs 500 ..Even if he has to incentive the kirana owner with Rs 25 for each delivery he would still be saving delivery costs with each transaction
2..Product returns by customers
Almost 30 % of products are today returned by customers. An equal amount of money is spend for taking back the products also by e commerce retailers. So the same amount of saving is there in product returns also
3..Better understanding of spending patterns of customers who are visiting kirana stores
This is help the companies in their product planning and launches and will also be a huge database for personalised products
So how are these retail giants trying to get a foothold in the kiranas
1..Reliance
The Reliance team has so far connected 2.5 million kiranas on its network..They are offering POS (Point of Sale ) machines at a very nominal price..This POS called Jio Prime partner POS is capable of inventory management, customer relationship management and financial management
2..Flipkart(Walmart)
Unlike Reliance since Flipkart is no longer an Indian company the laws do not allow it to have a multi channel presence and so they are partnering with the kiranas..As on date flipkart has tied up with 17000 retailers who help the retailer with last mile delivery.In addition to this Flipkart has also partnered with 10000 general stores under an initiative called Flipkart Authorised Buy Zone where it handholds first time consumers. These Buy zones are spread across 700 cities of the country
3..Amazon
Amazon runs a programme called Ï have Space "through which it partners with about 23000 kiranas for local delivery within 2 to 4 km radius of their shops…In addition Amzon also has an assisted shopping programme called Amazon easy .For this amazon has tied up with distribution companies like Vakrangee and Store King and local retailers in small towns to help consumers in smaller markets to set up accounts ,order on the website, make online payments and initiate refunds
4..HUL
HUL the big daddy of FMCG has the Shikhar app which enables the kiranas to order their inventories directly. The wider objective of HUL is to understand the consumption pattern of each store through data analytics enable these kiranas to better understand the science of retailing
5..Future Group
The first mover in this segment like everything in Indian retail has been the Kishore Biyani led group.They launched the Big Bazzar Direct way back in 2013 where the company onboarded kirana stores and provided them with tablets which they could use for all their transactions..However this programme has since been withdrawn by the company and is presently running the 5000 odd public distribution centres in West Bengal and Rajasthan which it has rebranded as Annapoorna Bhandar
In addition to these majors others like Bigbasket,Metro cash and carry and groffers are also working on wiring up these kirana stores and their projects are at different levels of success..
So what are the responses from the kirana owners to all these initiatives. While there are a good number of store owners who are using the opportunity and increasing their income by anywhere between 10000 to 25000 depending on the locations the kirana shop owners still have a lot of apprehensions/concerns some of the major ones are captured below
· Many of these are single man operations. They do not have an option to close the shop to go out for deliveries
· Being single man they do not have time to place orders on the app and still prefer placing the orders to the distribution sales boy which he does while attending to his customers itself
· They are not comfortable ordering through the app and some of the required SKU are not available
· The distributor person offers credit which is not the case while ordering directly through the app
· The company apps do not have an options to take back unsold SKU
· Many of the kirana owners still do not understand the digital business
While each of these superreatilers find ways to utilize the power of the kirana stores I also see the possibility of an aggregator like Uber coming in which could bring these wide spread and localized kirana stores onto a digital platform. Till that happened watch this space for more..